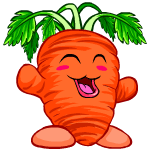 Have you ever considered going vegan but feel that there are too many obstacles in your way? Perhaps you are nearly there, but need to give up butter or cheese... well the Physician's Committee for Responsible Medicine is about to give you the support you need!
Beginning
September 8th
, they encourage you to jump-start your health by trying out a vegan diet for twenty one days. By signing up for their free program they will send you support, recipes and motivational web posts to help you try living life as a vegan, as you experience how it affects your health and mindset.
If you have ever considered a vegan diet and lifestyle, I encourage you to give it a try!
You can find more information at: